Who We Serve
Medical Cost Containment & Management Solutions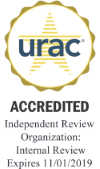 Our customers include insurance companies, self-insured employers, employee benefits consultants, Taft-Hartley trusts, third party administrators, public self-insured programs, city, county, and state agencies, attorneys, and private individuals for accident & health, disability, liability, and worker's compensation claims as well as all issues relating to elder care management
We value our clients by providing superior client service and support, and deliver results that exceed expectations and industry standards. 
We have been providing Medical Case Management, Utilization Management and customized Medical Management programs to our customers for over 25 years.
Medical Cost Containment & Management Solutions
SFUR defines medical cost containment as the process of leveraging medical and business knowledge to potentially lower the cost of medical bills.
We provide review, assessment and negotiation of medical cost, using  a variety of methods which include,  Separation of Charges,  Coding Validation, Medical Necessity, State & Payer Specific Rules and Reasonable Charge Analysis.